I know, I know its a freaking long video. But you can play it while you organize all those papers all over your desk, or while you're waiting for your nails to dry, whatever.
Mr. Seymour makes Chevron beads using
glass blowing
techniques.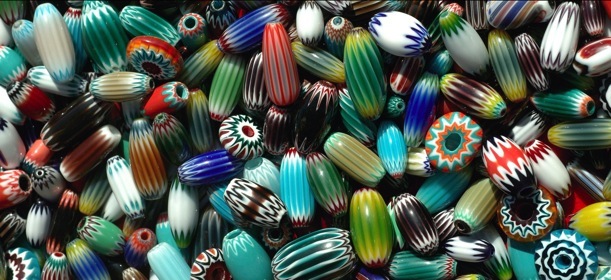 image from seymourchevron.com
First he forms a small bubble of glass at the end of a punty
then he puts the glass in a mold that looks like this:
then he dips the glass into another color of glass, into the mold, another color of glass, etc.
The gather at the end of the punty is then stretched into a long rope:
and cut into small pieces.
The ends of the beads are sanded down at an angle to show all the layers.
Seymour adds all other kinds of techniques to make the beads extra bomb-diggity.
Check them out at
seymourchevrom.com